ILAYA International Group
Stand: 70
Berlin
Kinderwunschzentrum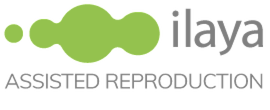 Medical Company "ilaya"
The fertility clinic ilaya was founded in 2011 in Kiev, Ukraine, focusing on giving an initial diagnosisand providing individual treatment.
In 2016, our operation expanded by establishing a European office in Valencia, Spain, to manage international patients undergoing fertility treatments, by providing advanced medical care and support during patients' fertility journeys to become parents.
Medical Company "ilaya" offers a wide range of medical services in over 20 specialties: reproductive medicine, assisted reproduction techniques such as IVF, ICSI, PICSI, PGD, gamete donation and gestational surrogacy programmes, as well as the pioneering application of autologous stem cells for herniated discs, osteonecrosis, tissue regeneration, multiple sclerosis, diabetes and applications in cosmetology.
Our aim is to continue with our investigation and research whilst providing a transparent, professionaland exceptionalserviceto our patients.
ILAYA'S FERTILITY TREATMENTS HELP PATIENTS TO HAVE A BABY.
Adresse
Edificio Sorolla
Avda. Cortes Valencianas 58
Office 910
Valencia
46015
Spain
We are happy to share with you some surrogacy stories from ilaya Fertility Clinic. This time, a couple from France shares their experince.