14 Feb 2019
Best video resources for IVF Patients available on-line.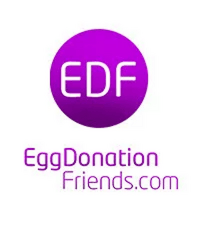 Best video resources for IVF Patients available on-line.
Seeking for an IVF knowledge and advice on-line can be tricky. As the IVF treatment is complex process it may be difficult to find reliable and trustworthy resources.
Best IVF Video resources for IVF Patients worldwide.
Our goal is to provide IVF patients with a wide scope of expertise and give them the chance to meet the best IVF doctors and embryologists from all over the world. As we believe that comprehensive knowledge and advice is crucial along the whole process, we've created interactive, video service where fertility professionals provide free and impartial advice to IVF patients. The main concern of EggDonationsFriends.com is to deliver professional, trusted and reliable IVF content delivered by world-class specialists. It's currently the only service of its kind. Globally.
#IVFWebinars – where Patients meet IVF Experts
How do we help? First of all, by weekly #IVFWebinars, focused on a specific subject chosen for the needs of patients. IVF Webinars cover both strictly medical topics related to the IVF procedures and issues related to psychology or mental support which shouldn't and couldn't be ignored along the way. Every webinar consists of two parts: the first is the doctor's presentation on the topic and the second one is attendees' questions. It's an extremely important section because it secures IVF patients with answers they seek. Webinars are FREE and open to everybody interested in the subject, although registration is required! All webinars are also available online the following day, without any limits, so it can be rewatched if you've missed the live event.
#IVFPodcasts – three IVF experts answering the same question.
The second option that we share with you is #IVFPodcasts. The main idea behind video podcasts is to present three separate perspectives and doctors' approaches for one medical problem. Complex view on one issue in one place. A chance to cross these opinions is very important because every case is different and it's very important to be aware of it as a patient. This source also grows weekly, so by this time the knowledge available there is vast.
Support is everything
Above all this, we support our patients on daily basis. The experienced team of IVF consultants at EggDonationFreinds.com is available online to discuss all your concerns which bothers you in reference to IVF topic. We assist you with answers to your questions 15 hours a day via live chat, phone, e-mail or skype. Complex online guidance is one of the most important goals of our job.
About EggDonationFriends
EggDonationFriends is Europe's leading online portal providing advice to patients seeking an IVF treatment with donor eggs. We strive to be the most substantive source of knowledge and information in the field of IVF treatments.
We believe that "IVF patients need the support, engagement and motivation and this is why we're all here."