14 Feb 2019
LOONAMAG Vol. 2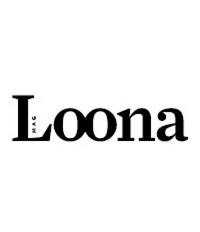 LOONAMAG vol.2
During November's reproductive medicine event in Cologne, we had the honour of presenting the debut issue of our lifestyle magazine LoonaMag. We'll follow that up with our second issue in Berlin and this time, you can join us!
Just like with the first issue, we've worked to create a diverse magazine that looks at all aspects of IVF from various points of view. You can read the opinions of experts, get inspired through testimonials, and pick up practical tips and advice. We tried to take the new issue a bit deeper into the topic, so you'll find new lifestyle sections. We'll discuss aspects that usually present something worrisome about IVF. There are still a lot of myths out there that need to be debunked, and our magazine has decided to do just that in an attractive and pleasant way. We'll introduce you to our specialists and the patients who trusted us on their journey to having a child, and don't miss our interview with Alejandra and Veronica, a couple from Spain who shared their touching story with us.
The magazine will be available for free at the NEXTCLINICS stand and the LOONA Lounge at the Berlin Kinderwunsch Tage and let us know what you think!